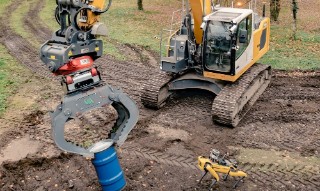 * Robots should remediate contaminated sites as autonomously as possible and support the dismantling of nuclear facilities as well as the recovery of hazardous materials: This is the objective of ROBDEKON, a competence center funded by the German Ministry of Education and Research (BMBF).

* After four years of defining detailed use cases, researching technological principles, and developing demonstrators, the focus in phase II is now on transferring the results into practice and making the center permanent.

* Therefore, ROBDEKON is looking for partners for pilot projects – i. e. companies that want to offer and/or use autonomous decontamination technology.
more info