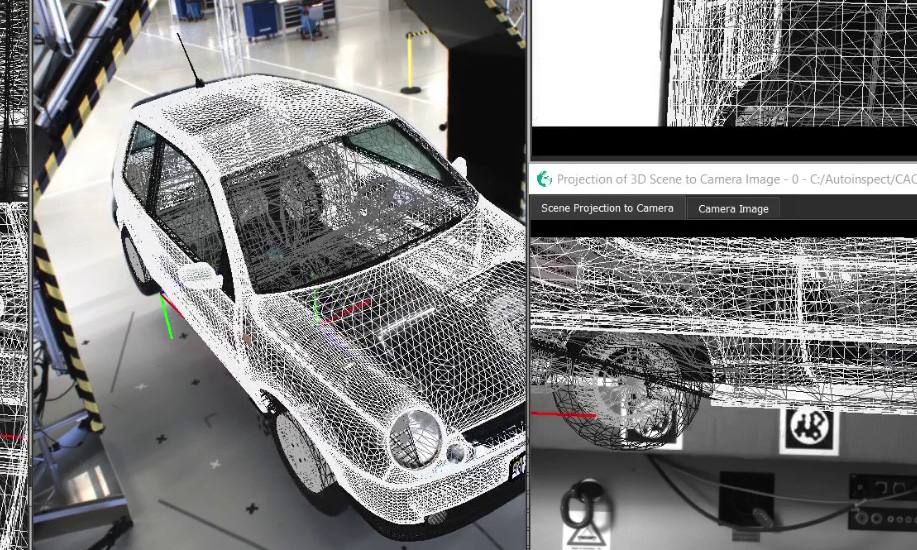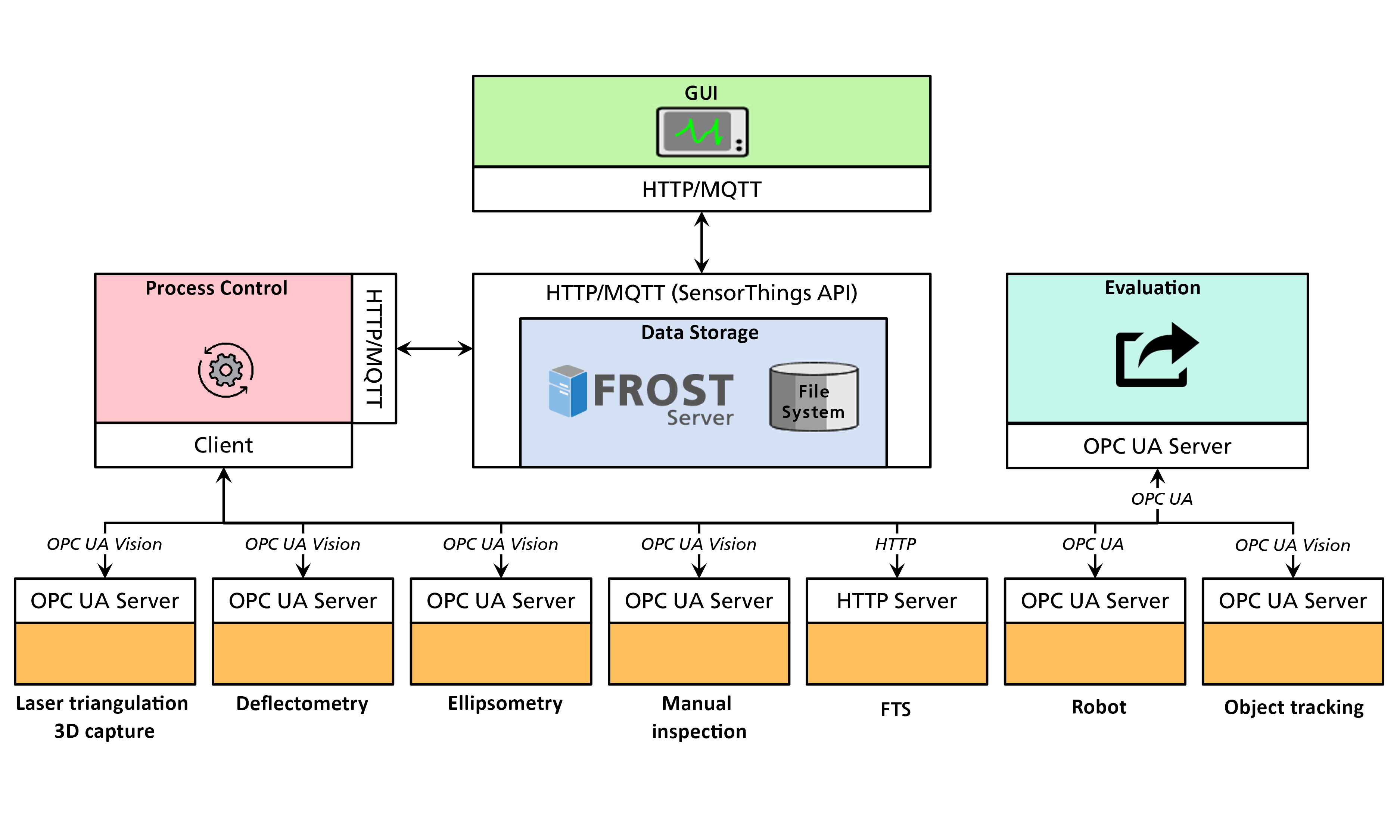 Description of the product
In quality assurance, digitally fused measurement data are important for automated inspection procedures and downstream process control. Ideally, different sensor and, if necessary, manual inspection results with a precise location reference should be merged into a uniform 3D model, a "digital quality twin" so to speak.
Such a database forms the basis for a weighted quality measure and for a variety of further analyses, also using machine learning methods, from which in turn measures for process improvement can be derived.
To realize this vision, Fraunhofer IOSB has developed "AutoInspect", a modular demonstrator for the inspection of many object classes, in a self-financed project. It demonstrates a range of optical inspection methods for surfaces, a simple workflow configuration and the merging of results into a Digital Quality Twin.
Features
Infrastructure for end-to-end object assessment (in real time) through modular measurement and inspection processes

Currently integrated inspection modules (for further explanation see the linked product sheets; in German language only):

Precise recording and evaluation of all test results, even over long periods of time, in a digital twin
Basis for the targeted elimination of error causes over several process stages
Interoperable architecture based on Industrie 4.0 standards (system architecture product sheet)
Fields of application
The use case realized as a demonstrator - inspection of a car body on a driverless transport system with the above-mentioned sensor systems - is one of many possibilities. AutoInspect can be adapted for any manufacturing processes, goods and combinations of inspection technologies and can be used along the entire product creation process, from raw material to final acceptance. It makes sense to use AutoInspect whenever different inspection processes interact and the precise registration and combined evaluation of inspection results promises added value.