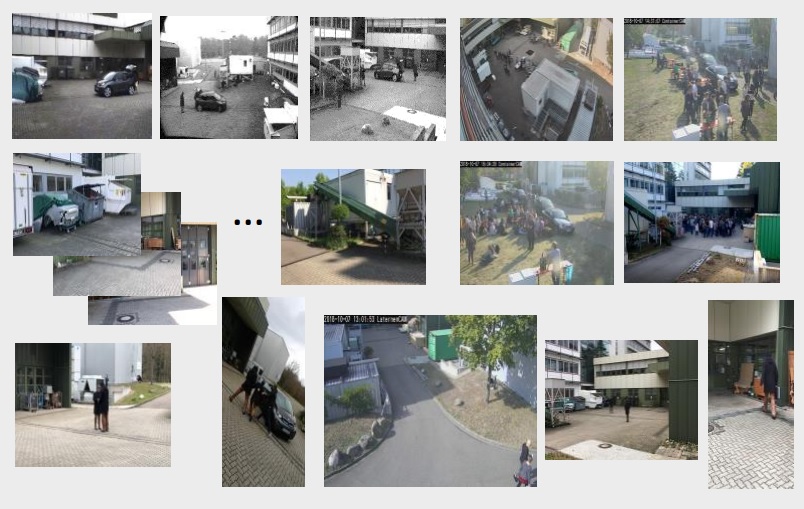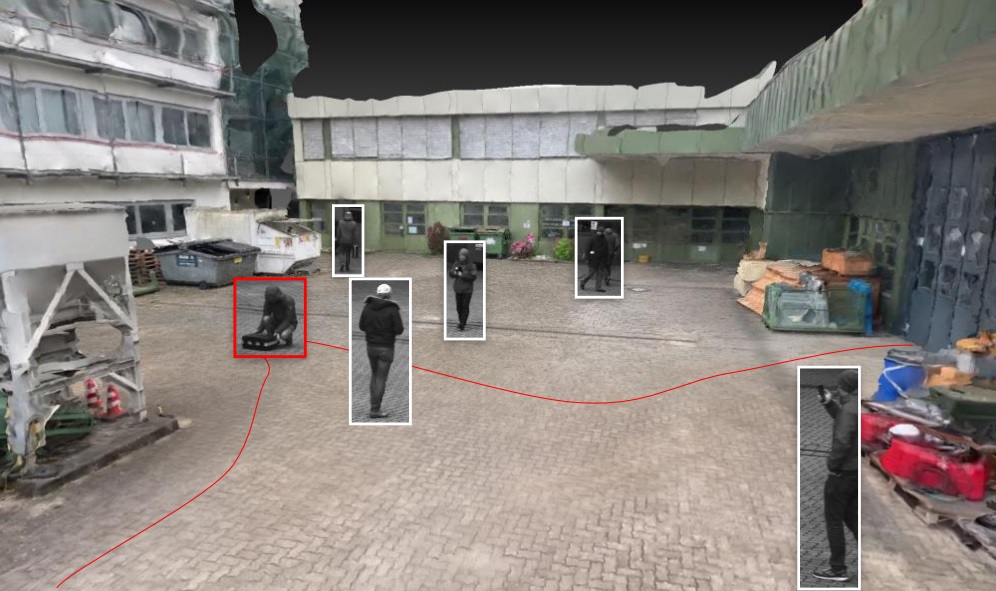 Description of the product
In the investigative field, the need for automated, retrograde image evaluation is increasing immensely due to the rapidly growing amount of image and video data. Intelligent image evaluation procedures offer numerous possibilities here to support police force investigation teams.
With CACTUS-3D, we offer an integrated solution to support the processing of mass image and video data for retrograde investigations of crime scenes. Image data is automatically arranged in relation to each other by means of 3D reconstruction. By geo-referencing camera locations and environment models, all data is displayed at a glance in a 3D globe. AI methods nowadays allow highly automated analysis of image and video data. Dynamic image content, such as people or vehicles, can be directly embedded in CACTUS-3D at the corresponding location in the 3D scene. Our 4D rendering allows a free, spatial, and temporal interaction with the scene, where the crime scene can be viewed from any angle. A return to the original footage is nevertheless possible at any time. All geo-referenced cameras can be selected and highlighted on the globe individually or in a group. A selection filter also makes it possible to highlight all cameras that are oriented in a specific direction or are looking at a specific 3D location. In addition, a quick similarity search can be performed on a globe using intelligent image search, highlighting the most visually similar camera locations to the query image.
Functions
3D reconstruction to determine camera locations from mass image and video data
Geo-referencing of 3D reconstructions with thousands of camera locations
Easy drag-and-drop of additional image data onto the globe
Temporal representation of dynamic video content such as people on the globe
Image-based similarity search in a geo-referenced image database
Text search for places, squares and streets using OpenStreetMap interface
Annotations of images and locations with text and markers
All data is processed and stored locally
Fields of application
Police application for interactive retrograde 4D crime scene reconstruction from mass image and video data