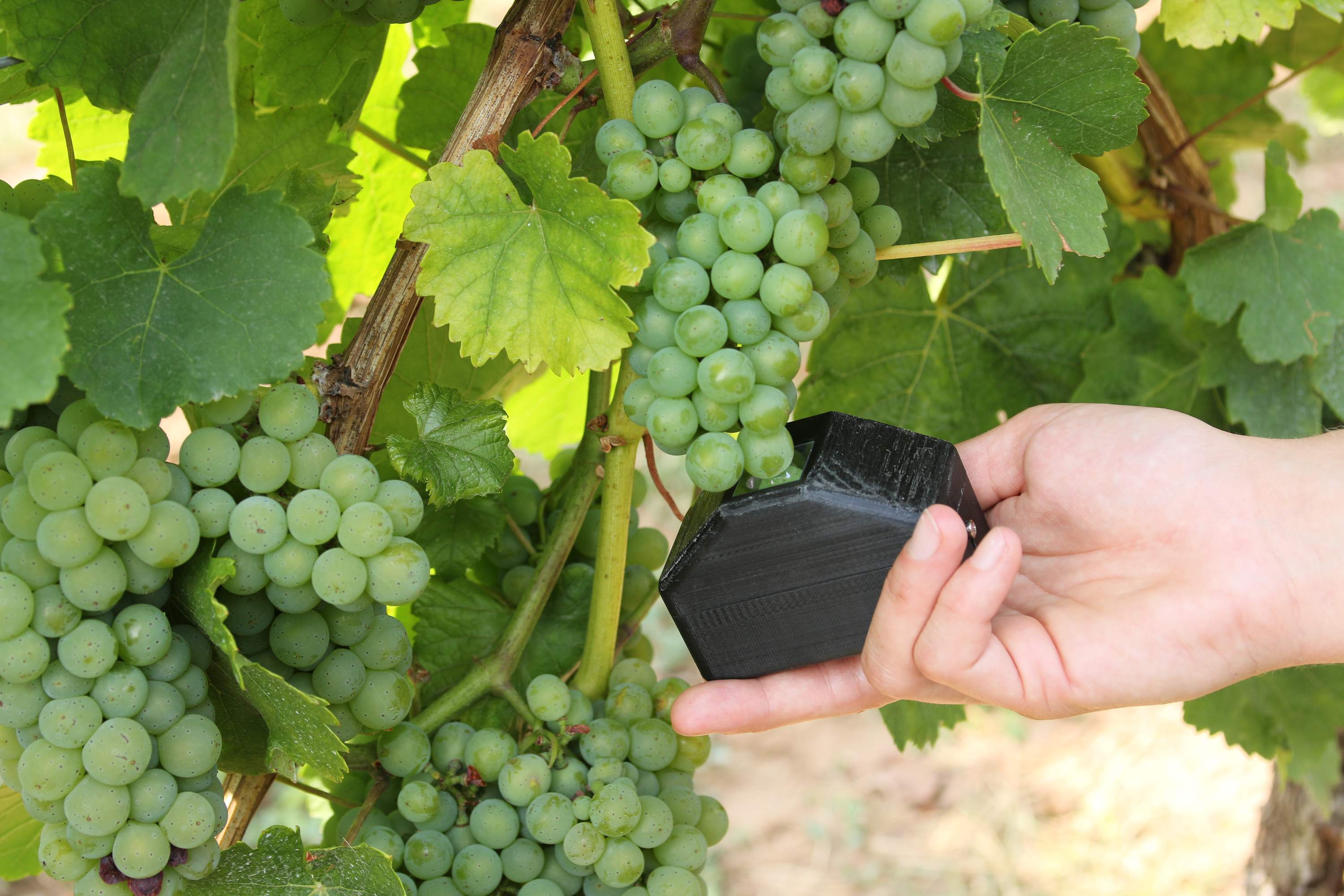 The grapevine has been one of the most important crops in Europe for thousands of years. In order to promote Digitalization and the harnessing of Artificial Intelligence in viticulture, Fraunhofer IOSB is involved in various projects to support machine builders in the full harvester market segment with spectral sensor technology and specialized cameras.
Challenges and solutions
In times of climate change, it can be difficult to find the optimal harvest time. Therefore, a portable spectral sensor is used to measure the ripeness of berries based on their reflectance spectra. During harvest, it is desirable to pick only ripe and healthy grapes, which could be automated by AI-based imaging techniques and has already been successfully demonstrated. Spectral sensors embedded in the tank of the harvester allow quality selection directly in the field.
In addition, imaging applications for yield prediction are currently being investigated. As soon as flower buds appear in the vineyard, they could be automatically counted using image processing to calculate an initial yield estimate. This estimate could be updated regularly until ripe berries are considered for a final prediction, leading to increased planning confidence for the winemaker.
Like other organisms, grapevines are under constant threat of disease. Evaluating the spectral fingerprint of infected and healthy plants could allow early detection of diseases, giving winegrowers the chance to take timely countermeasures. A multispectral camera specially adapted to the disease symptoms is configured for this application.
Future prospects
While previous projects have focused on grapevines, the methods and algorithms could be applied to other crops in the future, making a valuable contribution to automating phenotyping in the field.