Trade Fair Control: Intuitive error documentation with QSelect thanks to AR
Use laser pointers to annotate production defects directly on the component quickly and easily: This is made possible by QSelect, a development based on Augmented Reality (AR) from the Fraunhofer Institute for Optronics, Systems Engineering and Image Exploitation IOSB. The Karlsruhe researchers will present the system, which can be used in a wide range of applications from car body construction to PCB assembly, for the first time at the Control quality assurance trade fair from May 7 to 10 in Stuttgart (Hall 8, Booth 8509-9).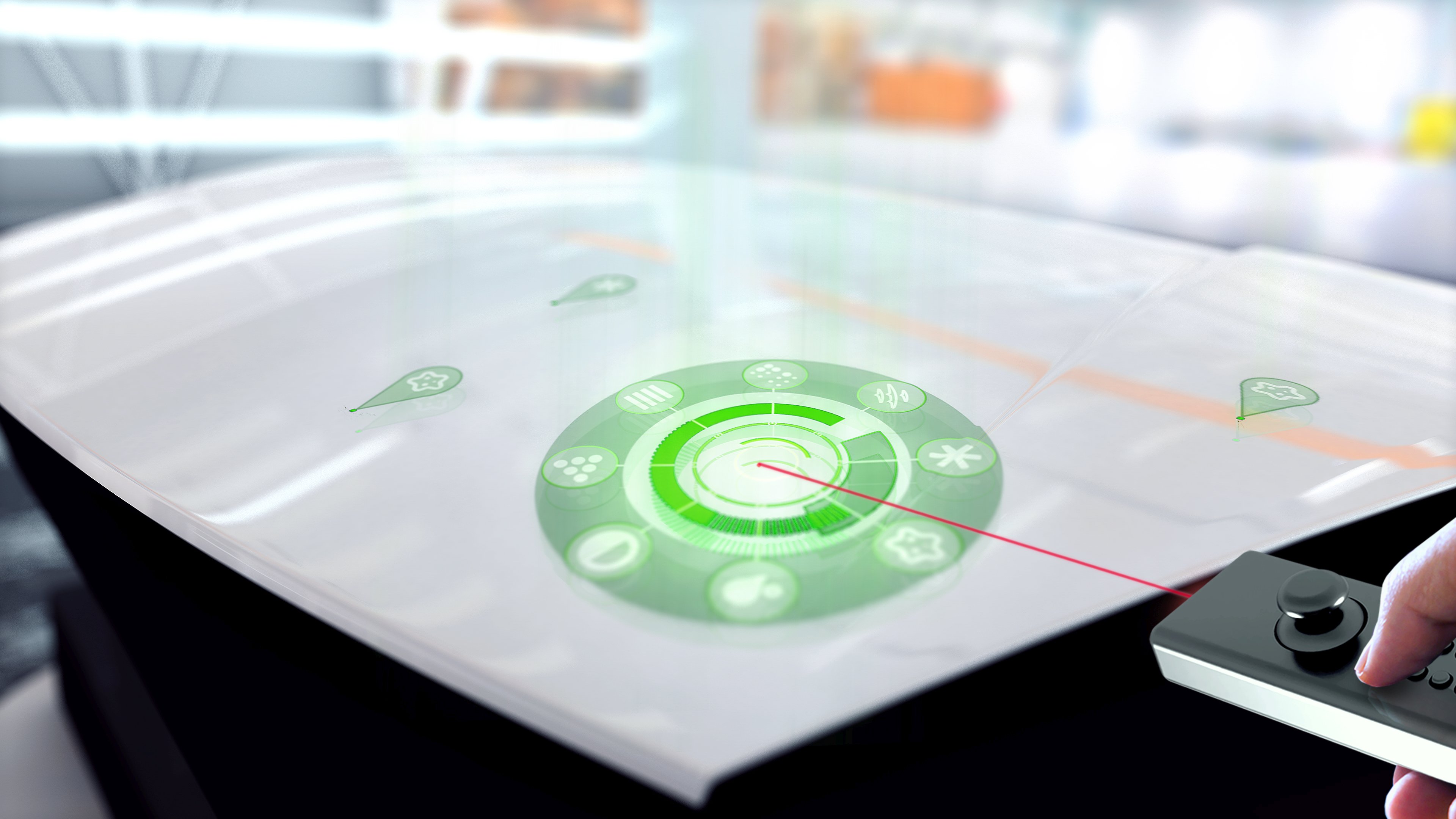 In industrial production, detected defects have so far been marked on the component itself, for example with a grease pencil - or digitally on the screen, using a component drawing. "Both methods have clear disadvantages," says Michael Voit. Voit, who holds a doctorate in computer science, is head of the Perceptual User Interfaces research group at Fraunhofer IOSB, which focuses on new approaches to human-machine interaction. "QSelect, on the other hand, enables residue-free and digital, but at the same time fast and intuitive work.
Graphical user interface directly on the component


With QSelect the inspector simply points to the detected defect with a special laser pointer and presses a button. Then, he can select the type and severity of the defect via a customized menu. Cameras mounted on a support structure and having a bird's eye view of the component record the exact position of the marking in three-dimensional space.

"We project the graphic menu, which is used to enter the metadata, directly onto the component via a normal beamer," explains Michael Voit. "However, when practical augmented reality glasses become available in the future, we can convert relatively easily and do without the beamer".
World first to be seen at the Control in Stuttgart
At the international trade fair for quality assurance Control, the research team is now presenting a functioning prototype of the innovative system for the first time - with the aim of finding interested industrial partners and realizing the approach in specific application situations together with them.