Initial situation
Planning, coordination, and control are three interrelated, essential components in companies' decision-making processes to undertake and prioritize market activities. Remote sensing methods can derive information, or geodata, about large areas using airborne sensor data. This geodata helps to answer specific questions of a company and makes the underlying information more quickly tangible through deriving relevant parameters or visualization in thematic maps.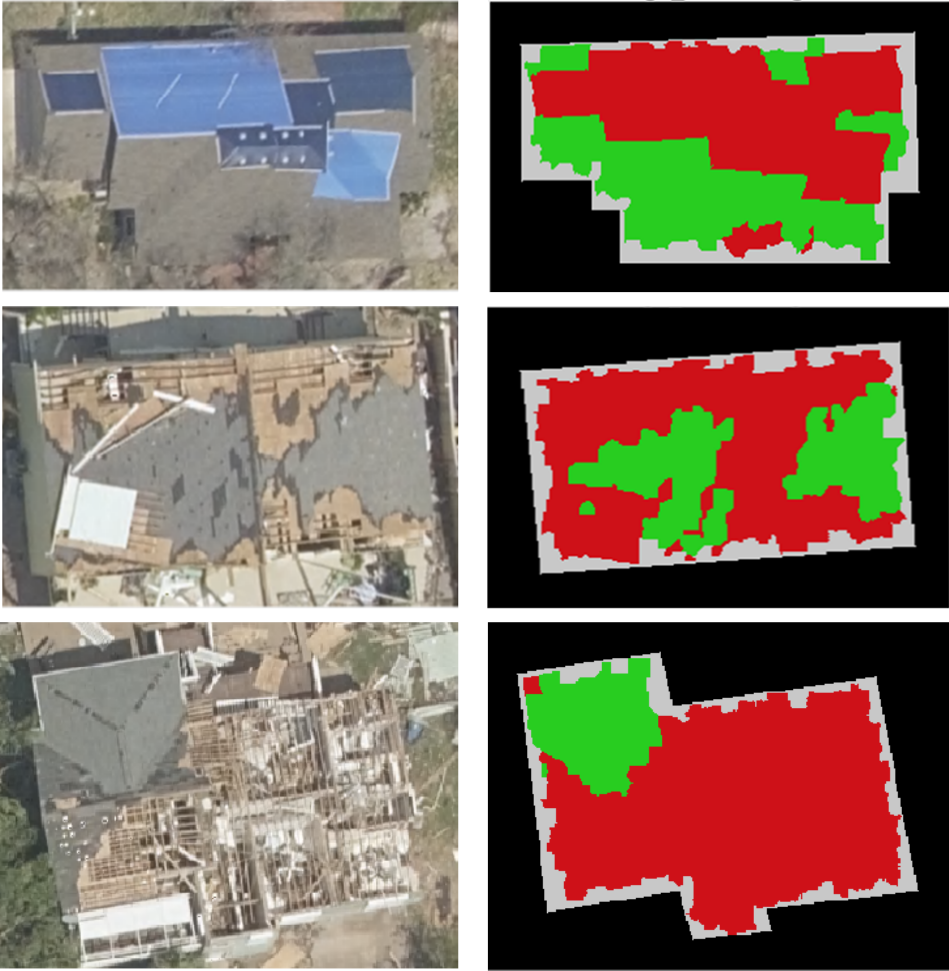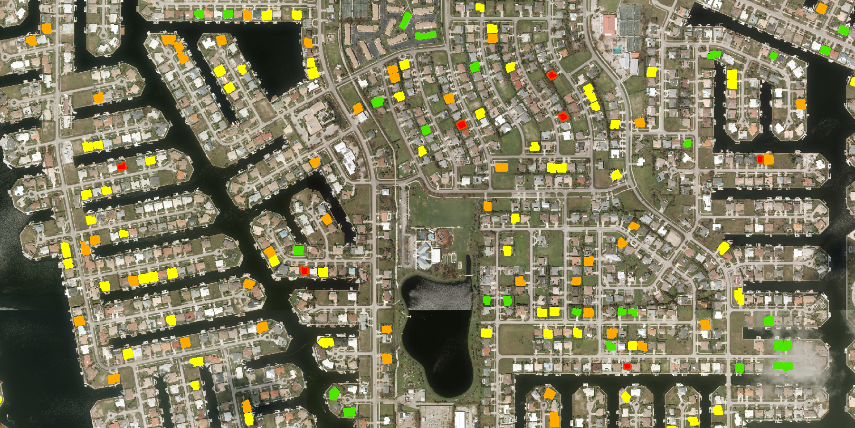 However, such information is not only of particular interest for the evaluation of market potential. Up-to-date site plans also constitute essential support for planning emergency forces in disaster control and related relief measures. Besides, analyses of aerial images linked to thematic maps can facilitate time-critical and sometimes dangerous tasks for insurance adjusters and accelerate claims for damages.
Needs assessment
The structure of thematic maps is designed to color-code regions of particular interest depending on the issue. Relevant parameters are first derived from airborne sensor data and then visualized on a map for a better geographical overview.
For manufacturers and distributors of roof windows, it is interesting, for example, to determine the roof structures as well as the number of roof windows of residential buildings in an administrative district.
On the other hand, after significant damage events, such as those caused by a storm event, relief crews and insurance companies are interested in quickly identifying areas of heavy versus light damage so they can prioritize where quick assistance is needed. A first impression of the actual extent of damage after storm disasters is provided by the roof's condition. But after natural disasters, access to insured properties is often difficult. Besides, a damage assessor would have to inspect the roof, particularly from above, which is a time-consuming and dangerous affair. Nowadays, access to drone images or other high-resolution data is widely easy, even for amateur users. Such images have the potential to spare examiners driveways to remoted, hardly accessible areas. Even though creating a thematic map cannot fully replace the damage assessor's job, it provides indispensable support in ensuring that help gets quickly to the places where it is needed most.
Solution

Machine learning methods are suitable for solving tasks from both application areas. Our methods are capable of deriving parameters for roof windows as well as for damaged roofs. Ideally, the resolution of the underlying image material also allows the localization of windows and damage. We refer to this procedure as direct classification. In this, the image material is first cropped to the regions of interest. This can be the outline of the entire roof or a single roof surface.